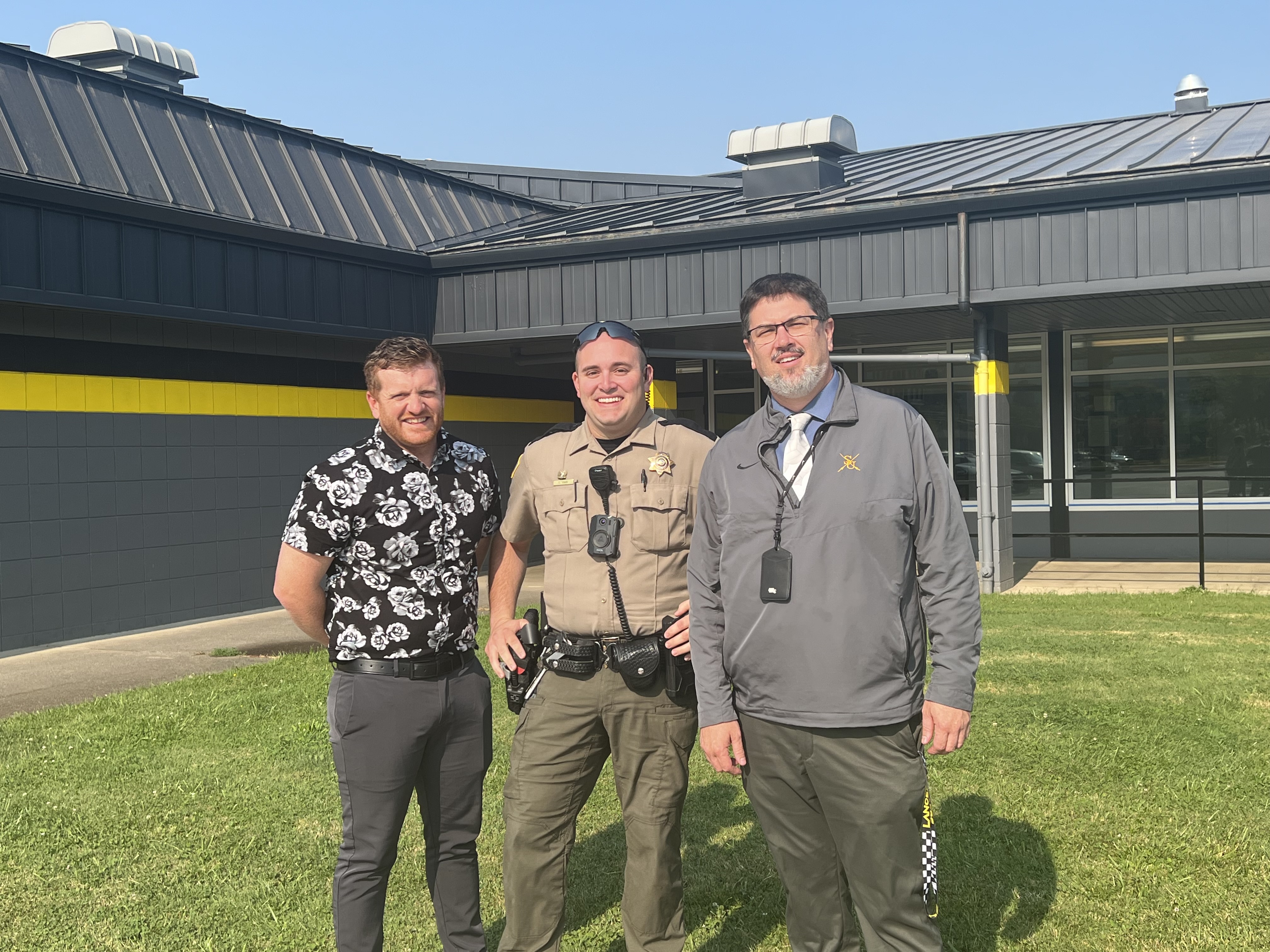 South Umpqua School District welcomes the new school resource officer, Deputy Taylor Vian. From left to right: Ryan Savage, high school vice principal; Deputy Taylor Vian; and Carl Simpson, high school principal. Courtesy of South Umpqua School District.  
Welcome to the Team
South Umpqua School district welcomes Douglas County Sheriff's Office Deputy Taylor Vian to the school district as the school resource officer (SRO). An SRO's duties are ensuring a safe and secure campus, educating students about law-related topics, and mentoring students as counselors and role models. Deputy Vian begins his full-time assignment Sept. 6. His office and primary location will be at South Umpqua High School, but he also plans to be a regular presence at the district's five campuses. He will also attend school events and activities as time allows.
Adding an SRO to the team is part of the district's safety and security planning and also a school board priority.
"I'm thrilled that Deputy Vian is joining us. He has a passion for working with and helping families and students," says South Umpqua School District Superintendent, Kate McLaughlin. "The school district appreciates the efforts of the Douglas County Sheriff's Office in providing his services to support the Myrtle Creek, Tri City and Canyonville communities."
Deputy Vian grew up in Glide, has worked out of the South County field office and has served in crisis negotiation capacities.
The school district is grateful for ongoing partnerships with the Douglas County Sheriff's Office, Myrtle Creek Police Department, and the Cow Creek Band of Umpqua Tribe of Indians Tribal Police.