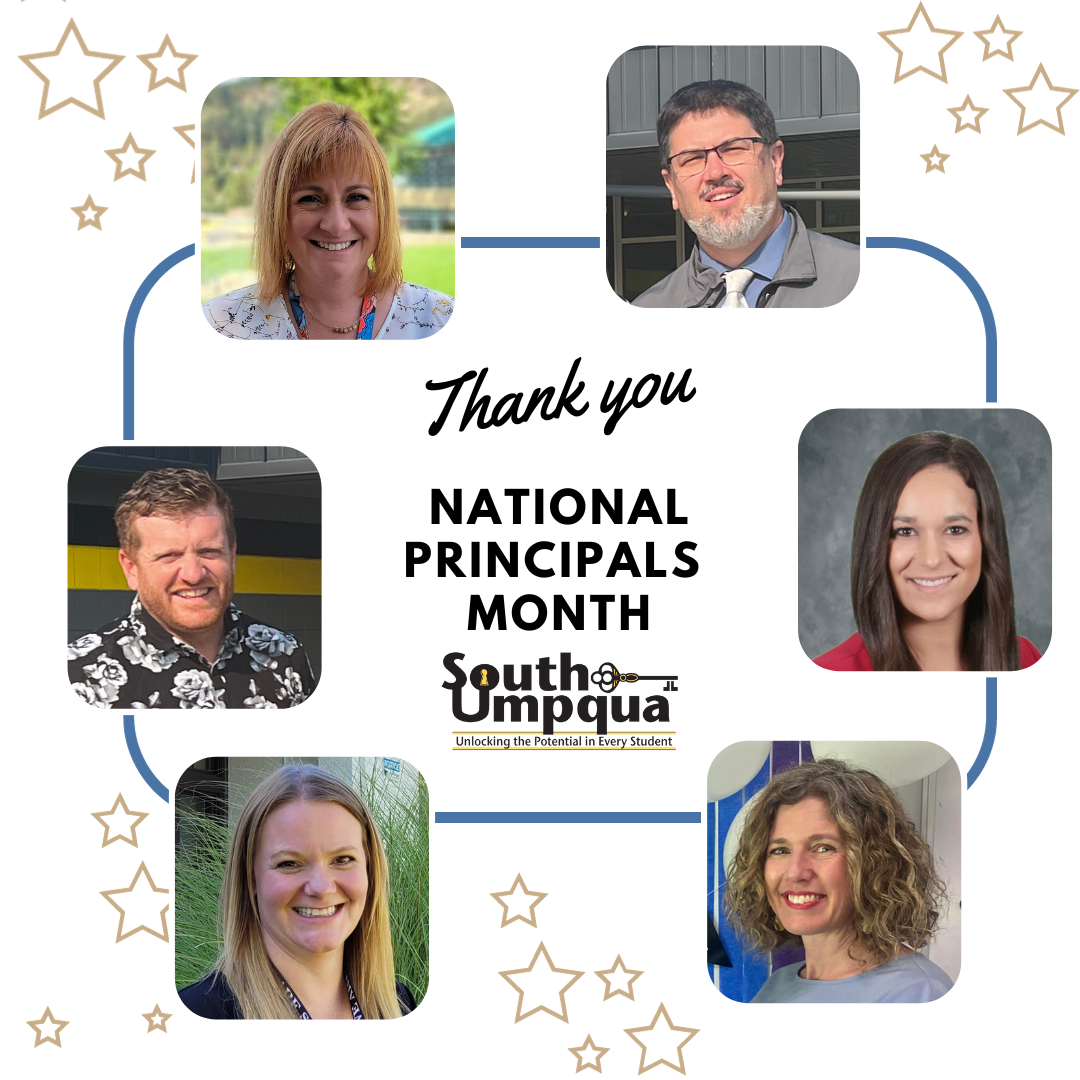 National Principals Month  
October is National Principals Month. This is a time when we come together to celebrate and extend our heartfelt gratitude to the exceptional leaders who play a vital role in shaping the future of our students and community.
On behalf of South Umpqua School District, I want to take this opportunity to express my appreciation for our remarkable individuals. These visionary thinkers are problem solvers and mentors. They provide the direction and inspiration that help all students do their best work and become their best selves.
The impact our principals have on the lives of our students cannot be overstated. Through their leadership, they create safe, inclusive, and nurturing environments where our students can thrive academically and personally. Their influence extends beyond the school walls, engaging our parents, and empowering our students to unlock their potential.
I wish to express my gratitude to the principals of South Umpqua School District. Your dedication and passion are the driving forces behind our educational success, and I am truly honored to work alongside such exceptional leaders. May your inspiration and leadership continue to light the path to success for our students and our community.
Sincerely,
Dr. Hillyer
South Umpqua School District Interim Superintendent